October 29, 2013 by
Lisa Oshima
|
Mobile
,
Research
,
Review
(0) Comments
I recently bought the Sony NEX-6, and I brought it with me to the World Series this weekend. This great little compact SLR camera packs a punch…
Here's the shot I took of the now game ending obstruction call that won the St. Louis Cardinals Game 3 over the Boston Red Sox on Saturday night. We were sitting on the right field line, 25 rows back just in front of the right fielder. I used a NEX E-Mount 55-210mm f/4.5-6.3 OSS Zoom Lens to capture this shot, and I was impressed by how close it looks…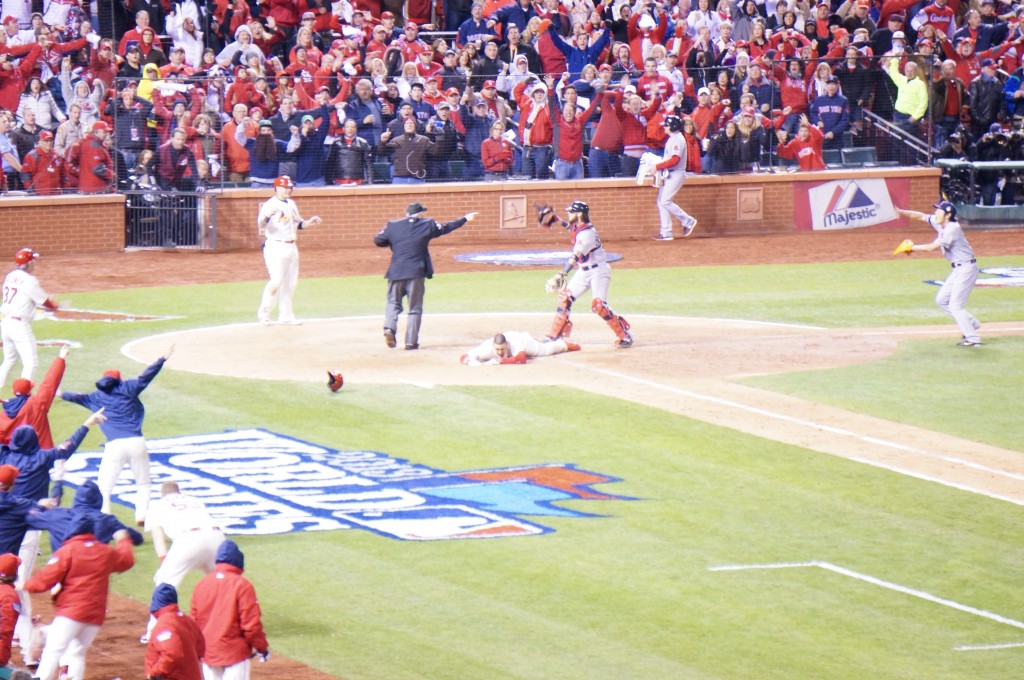 The World Series was one of the few action packed events where I've had the opportunity to use the Sony NEX-6.  I've been pleased with the quality of the photos I've taken with this camera over the past few months. It's a great follow-on from NEX-5, which I previously owned. And, the size is fantastic… I get great SLR quality shots with a compact camera body. In addition, there are better NEX-E lens choices available than several years ago. I have two lenses – the 55-210 mm lens I took the above shot with and a 16-50mm Lens (Black) [NEX6L/B], which is what I use in most situations.
While the NEX-6 is a great camera, and I can easily recommend it, I do have a few complaints… (more…)