Mobile Strategy Consulting for Brands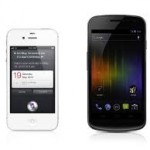 As consumers demonstrate a growing interest in mobile-application-based services, brands are struggling to find meaningful and cost effective ways to reach consumers through mobile devices.
Most in-house marketing departments and agencies lack the deep mobile applications, marketing, and developer relations expertise required to advise their companies/clients on mobile investment, and many brands are skeptical of mobile investment because they're unclear on potential ROI and/or were burned by investing in mobile too early.  Socialize Mobilize helps brands and agencies efficiently and proactively navigate the complex mobile landscape and make the right choices on when, where and if to invest in mobile.
Socialize Mobilize is strategically aligned with an experienced team of consultants that have strong mobile application and media expertise.  Together, we provide the following services to brands and Agencies in small inter-disciplinary teams:
Mobile Strategy:

Evaluate if/when it is a good time to invest in mobile marketing and/or products.

Training & Best Practice: Develop and implement 'best practice' training materials and standards for both brands and their Agencies.

Single-Point-of-Contact for Agencies:

Act as the brand and Agency's mobile applications department, underpinning the operations and demands of client-facing teams.

One-Stop Application Development:

Manage the end-to-end development of client mobile application projects (from commissioning developers, to establishing the application concept, to deploying on the application store).

Blogger Relations, Outreach & Media Creation: The mobile media landscape is evolving rapidly. Find out who the most influential bloggers, tweeters and reviewers are in this important space and make sure they're talking about your brand.  If no one is talking about your brand, we can help you craft a compelling story that gets the world talking.
Developer Outreach: Help brands that are trying to build mobile developer ecosystems create and manage developer relations and strategic alliance programs, including establishing partner management systems, pipeline creation and hosting developer recruitment events. Click here for more details.
Click here to read what clients say about Socialize Mobilize.
Click here to discuss a project.