Consulting Services Overview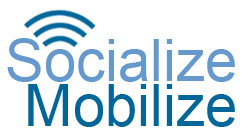 As the Managing Consultant at Socialize Mobilize, Lisa Oshima (Lisa Whelan) is available for consulting and speaking engagements. In addition, Socialize Mobilize is strategically aligned with an experienced team of consultants to scale up for larger projects.  Click on the headings below to learn more:
Read testimonials from clients. Visit Lisa Oshima's LinkedIn profile.