Client Recommendations

"Lisa's expertise as a business development professional is evident the second you meet her. She's personable, she listens, she is very smart and has great ideas, she's well connected, and most importantly, she sets hard goals and then meets them. I give her my highest recommendation."  -Roy Smith, CEO at AgeCheq
"Some consultants tell you what to do, Lisa gets stuff done. I've had the opportunity to work with Lisa several times over the past 10 years and each time she ramps up fast and delivers value on day one. I just wish I could hire here full time!"  –John Dietz, VP, Platform Marketing at Concur Technologies

"Lisa helped drive strategic business development and advised us on business model and marketing strategy as we prepare for our public launch. I was impressed not only by Lisa's insight into business development but also by how quickly she learned to navigate the complex enterprise security landscape. I highly recommend her as both a management consultant and start-up advisor." –Caleb Sima, CEO at Bluebox Security 

"In the mobile industry, Lisa is one of the most well-connected people I've had the pleasure of working with. Her ability to form new relationships, and leverage her existing rolodex, means that any door you want to open will be beat down in no time. Her attention to detail and personable character make it a delight to work with her and drive business results. Lisa is an invaluable asset to to any company." –Guy Rosen, CEO at Onavo

"I highly recommend Lisa, who I hired as a business development and strategy consultant for MoboTap. Lisa skillfully navigated the complex mobile landscape with ease. Her relationships in mobile are excellent, and her strategic advice helped us accelerate the growth of Dolphin Browser. I was impressed by Lisa's energy, creativity and execution and won't hesitate to hire her again." –Taek Chung, General Manager/Head of Business Development at MoboTap (makers of Dolphin Browser)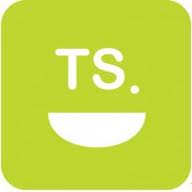 "Lisa was invaluable in our launch and business development activities for Telesocial. From the moment we started working with Lisa we saw results, her expert knowledge of all things mobile and interdisciplinary prowess were only surpassed by her professionalism and creative thinking. An incredible addition to any team, Lisa adds huge value." –Eric Stone, CTO and Co-Founder at Telesocial

"Lisa is a world class professional, and she is highly knowledgeable in mobile telecommunications. She has a very professional presence when dealing with customers and helped us by networking and informing strategic decisions for our new business in the USA. On a personal level, she is a joy to work with, and she was receptive to input from everyone on our team." –Eduardo Lins Henrique, Head of the Innovations Team and Zeewe (HTML5 app store) at Movile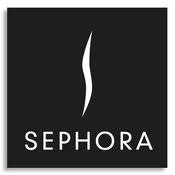 "Lisa was extremely helpful in helping us gather a baseline of information to paint the mobile landscape." –Bridget Dolan, Vice President of Interactive Media at Sephora

"Lisa has a vast Rolodex and deep industry expertise across mobile, consumer electronics and social media. She stepped up and added value from the first day on board, taking on a huge load of work across a myriad of relationships. Great job!" –Darren Kelly, Chief Revenue Officer at Photobucket Corporation
"I initially hired Lisa for a 3-month business development contract at Palm, Inc.  My team and I were so pleased with her work that I extended Lisa's contract to nearly two years and later recommended her for a project at Motorola.  She successfully secured over 120 partnerships with independent software vendors in just a few short months for Palm's first Windows Mobile launch and subsequently played an integral role in our multinational roll-out of Windows Mobile devices.  Lisa closed global software licensing and bundling deals worth millions of dollars for Palm, and she proved herself as a skillful negotiator of complex, international transactions.  She has a strategic understanding of the mobile landscape and mobile and web convergence.  My team and I enjoyed working with Lisa and were thrilled with her results.  Most recently, I worked with Lisa indirectly while she consulted for Motorola, and I continue to recommend her wholeheartedly." – Paul Leeper, Senior Director, Partnership Management at Motorola Mobility, Acquired by Google. (Formerly: Director, Palm Developer Network, Palm, Inc.)

"Lisa came on-board to help us pursue some specific partner relationships, and her take-charge, go-getter attitude was quite refreshing, and just what our team needed. She went above and beyond what we were asking for, helping us with strategic advice, finding areas our product designers had overlooked, and she even helped us refine our marketing materials. Her rich network of contacts brought us additional opportunities that we weren't expecting, and her gentle persistence helped us bring in a number of important deals.  She always delivered on-time and at or under the budget that we agreed.  I'm really glad to have had the opportunity to work with Lisa. I'd work with her again the next time we're looking for experienced tech BD and Marketing help, she's a tremendous asset!" –Dave Sifry, Founder and CEO Offbeat Guides Inc.

"During 2009, I worked with Lisa on developing strategy scenarios for ShoZu.  Her mobile and social network domain expertise coupled with her great strategic brain has been on many occasions invaluable." – Chris Wade, Chairman and CEO ShoZu

"Lisa is a true professional and has represented us well in our business development activities. Her willingness to simply jump in and run with a project is a true asset. Lisa's knowledge of the mobile and social networking space would be an asset to any company navigating those rapidly changing businesses." – Rich Newman, Worldwide Director of Business Development,  Kodak Gallery

"I had the pleasure to work with Lisa during the birth of the smartphone in the US and she's top notch at understanding the potential of new products and ideas. She could always be relied upon to ask the hard probing questions and diplomatically drive towards a concensus as we broke new ground. Would love to have the chance to work together again." – Joe Fabris, Senior Director of Wireless Marketing, Palm, Inc.
—
"Lisa is passionate about her work and skilled as a negotiator. I value her strong technical background and ability to drive projects to success. I first met Lisa while managing a highly complex and time sensitive project. The success of the project was very much due to Lisa's efforts." – Tona Hess, Product Line Marketing Manager, Palm, Inc.
—
"Lisa is, not only, a superb evangelist for our company, but she has also brought an unparalleled level of professionalism and synergy to all our dealings with Palm, she has a fantastic grasp on both consumer and enterprise markets, as well as an enthusiasm and ownership for her projects that far exceeds any liaison I have ever worked with previously." –John Phillips, VP Business Development Astraware Limited

"Lisa is a terrific person to work with.  I wouldn't hesitate to outsource our business development needs to her in the future." –Gil Hirsch, CEO Face.com, acquired by Facebook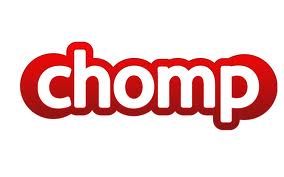 "I hired Lisa as a business development consultant to investigate growth opportunities for Chomp, Inc.  I was impressed by Lisa's professionalism, strategic insight, and ability to hit the ground running from day one in our fast-moving start-up.  Within a very short period of time, Lisa helped Chomp understand what it needs to do to from a product and marketing perspective to gain traction among mobile distribution partners. I highly recommend Lisa as a business development, strategy and marketing consultant to anyone that needs help refining their business model and/or gaining traction in the mobile ecosystem." – Ben Keighran, CEO Chomp, Inc., acquired by Apple Inc.
…
"I hired Lisa to work on several projects, and she executed in a turn key manner that ensured my company's and client's success every time.  She has the unique ability to listen carefully, quickly assess challenges, and develop strategic action plans that rapidly improve performance. " – Julia French, Founder and Managing Director of Covered Communications (Marketing Agency for SocialMedia Networks)
…

"I worked with Lisa on a complex, intense project redesigning an organisation while its underlying infrastructure and systems were replaced.  Lisa is exceptionally bright and motivated – delivering her work to a high standard but also adding huge value to the team through her ability to absorb pressure, generate ideas and contribute to the debate.  An automatic choice on the team for future projects." – Matt Gardom, Colleague, PA Consulting Group
…


 Additional recommendations available on LinkedIn and by request.