Advice for Agencies
Socialize Mobilize helps Agencies stay ahead of the mobile and social media marketing curve.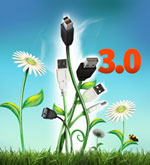 As consumers demonstrate a growing interest in mobile and social application-based services, world leading PR, marketing, and communications agencies ("Agencies") are struggling to find new, meaningful, and cost effective ways to reach consumers through mobile devices and social networks…
Most Agencies know that Twitter and Facebook are white-hot social networks, but what's next in social networking?  How can Agencies rise above the noise to help their brands shine online?
How do you create virality between mobile and web? iPhone apps are getting a lot of buzz in the US and Europe, but is the marketing ROI really there for brands that create a stand-alone application? When marketing a brand, is it better to ride on the coat tails of a successful mobile app or create your own mobile application? Which mobile OS is the best development platform for you: iPhone, Blackberry, Android, Symbian, WebOS, or Windows Mobile?  Does mobile advertising really work?  How should we use SMS in our campaign? Depending on a brand's marketing objectives and geography, the answers to these questions may surprise you.

If you're representing a brand that is trying to recruit and retain mobile developers, what's the best way to engage that audience?  Are all developers the same?

Learn more about our Mobile Strategy, Social Media Marketing, and Developer Relations consulting services, or contact us to discuss a specific project.