April 14, 2010 by
Lisa Oshima
|
Consulting
,
Developers
,
Mobile
,
Monetization
,
Social Media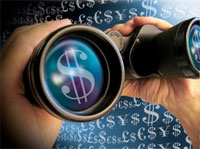 Yesterday, veteran Internet industry analyst, Mary Meeker (who has been covering the Internet since Netscape days), and the team from Morgan Stanley published a new Internet Trends report.  The full report is well worth a read, and you can download all 87 pages here in .pdf.  In this post, I'll review the highlights from this report and discuss what I think is missing – namely coverage of one of the key issues for the future of mobile Internet – native and web app discoverability.
There were several interesting predictions in the Morgan Stanley report:
"Mobile Ramping Faster than Desktop Internet Did and Will Be Bigger Than Most Think."
"Mobile Will Be Bigger Than Desktop Internet in 5 Years."

"Rapid Ramp of Mobile Internet Usage Will be a Boon to Consumers and Some Companies Will Likely Win Big (Potentially Very Big) While Many Will Wonder What Just Happened."
Meeker and her colleagues attribute the steep growth trajectory of the mobile Internet  to five converging trends: 3G, Social Networking, Video, VoIP, and so-called "Impressive Mobile Devices" (i.e. sophisticated smartphones like iPhone, etc.).  Another of  the reasons why Morgan Stanley believes mobile Internet is growing so quickly is because users are apparently more willing to pay for content on their mobile devices than on their desktop computers.  The Morgan Stanley report cites several reasons for this:
"Easy-to-Use / Secure Payment Systems… (like carrier billing + iTunes)"

"Small Price Tags – Most content / subscriptions carry sub-$5 price tags"
"Walled Gardens Reduce Piracy – Content exists in proprietary environments, difficult to get pirated content onto mobile devices"
"Established Store Fronts – Carrier decks / iTunes store allow easy discovery / purchase"
"Personalization – More important on mobiles than desktops"
I agree that the mobile Internet is growing phenomenally quickly and that the convergence of all five of the trends that Morgan Stanley mentioned mentioned is critical.  I also believe that small price tags, established storefronts where it's easy to pay, and users' desire for personalization all play a role.  However, there are plenty of challenges.  As I discussed in an October 2009 post, creating virality and spreading content through mobile is more complex in mobile than web.  Likewise, so is the discovery of mobile apps and content.
I was surprised that the Morgan Stanley report didn't site discoverability as a challenge to the growth of the mobile internet, much of which appears to be fueled by the growth of smartphone apps (both web and native).  As I pointed out in the aforementioned October 09 blog post on mobile virality, "the number of available apps for [Smartphones] is, in my opinion, outpacing demand, and app discoverability is a growing problem."
In the same way that Yahoo listed web pages in a directory format in the early days of the web before they made things better with advanced search, mobile applications are currently being listed in app stores in a taxonomy-like format.  With the number of mobile apps – both native and web-based – skyrocketing, it is getting more and more difficult for app stores to index apps in a way that makes them easy for users to discover.  This is one of the reasons, why I'm really excited to be working with my latest client, mobile app discovery engine, Chomp.  Chomp is starting to solve the mobile app discoverability problem and fueling virality on iPhone by recommending apps to users based upon other apps they've reviewed and the people in their social network.
I predict social networking will play an enormous and continuously growing role in helping users discover and use content from the mobile Internet.  Social networking seems to play a large role in the escalating mobile Internet demand. Morgan Stanley says an increasing number of users expect to be able to access content from their social networks from their mobile devices.  The number of social networking users surpassed the number of email users in July 2009 (at the time, just over 800 Million users), and social networking usage surpassed email usage in November of 2007 (at just over 100 Billion minutes a month globally).  The report says that the following five countries make up 48% of social networking users including, in order of usage:
China: 384MM users (up 29% year on year)
USA: 238MM users (up 4% year on year)
India: 130MM users (up 23% year on year)
Brazil: 67MM users (up 14% year on year)
Russia: 39MM users (up13% year on year)
As I read through this report from Morgan Stanley, I couldn't help but be excited to hear that the opportunities between mobile and social web convergence that I've been exploring since my first post in November 2006 are alive and well.