April 5, 2010 by
Lisa Oshima
|
Consulting
,
Developers
,
Mobile
,
Review
,
Social Media

Today, I started a new consulting project with a mobile app discovery start-up called, Chomp, Inc.  I'm excited to be working with a team of smart, motivated, and fun people.  I'll be leading mobile business development for Chomp – evaluating opportunities for growth.  I'd love to tell you about but can't.  Here's what I can tell you…
If you're not familiar with Chomp, it's a recommendation engine for mobile apps, which makes it easy to discover new apps you'll love. Chomp is currently available for free on iPhone here. Chomp uses a proprietary algorithm to recommend apps based on your sentiment about other apps you've reviewed.  The more you "chomp" on apps, the better Chomp gets at recommending new applications to you.  To date, Chomp has had more than 1 million iPhone app reviews.  You can follow me on Chomp and see my app recommendations here.  You can see screen shots of Chomp's iPhone app here: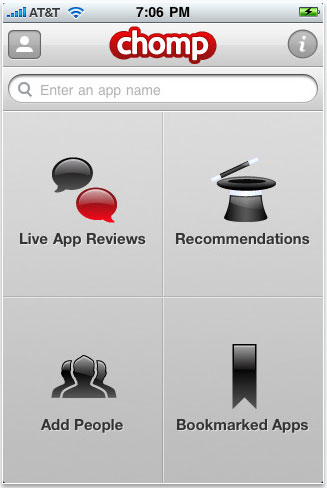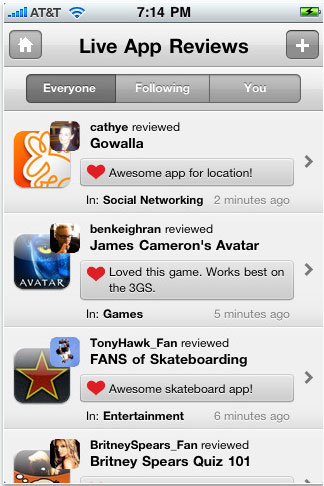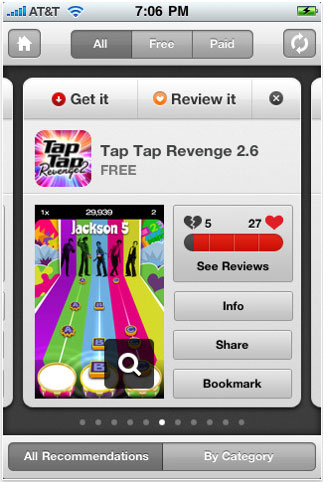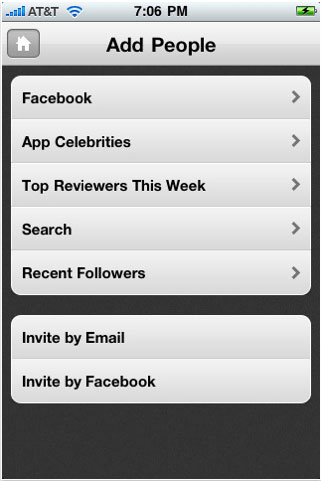 In March, Chomp launched a developer program called "Chomp Connect," which lets mobile app developers prompt their users to review their app on Chomp—all within one click, without leaving their app.  In contrast, Apple only prompts users to review an app on iTunes when they delete that app from their iPhone, which often creates a negative review bias on the iTunes app store.  With Chomp Connect, developers are able to leverage Chomp's engaged community of users, who are more likely to review apps regardless of whether they love or hate them.  This reduces negative bias, making app reviews on Chomp more balanced and realistic.  With Chomp Connect, Developers can:

Automatically prompt users to review an app after it launches a specific number of times, OR let users choose when they'd like to review the app.

Drive positive reviews of their app from Chomp's engaged users, rather than risking that the only people to review their app are those that delete it.

Boost downloads of their app… The more reviews an app gets on Chomp, the more exposure it gets in the activity feed, which improves app discoverability.

As an Apple Affiliate, Chomp helps users discover the long tail of apps that are not in the Top 25 slots on the App Store, which benefits users and boosts app downloads and sales for Apple.  Chomp makes money by taking a percentage of the sale of every app its users discover through Chomp and purchase on the iTunes App store.
I've tweeted about Chomp before, and their history to-date has been well chronicled by TechCrunch, which describes it as "sort of like a Yelp for iPhone apps:"
Since its public launch in January, 11 2010, Chomp has accumulated more than 300,000 users.  You can keep up-to-date with the latest information about Chomp: