January 25, 2014 by
Lisa Oshima
|
Events
,
Mobile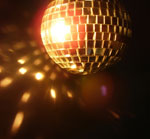 With less than 4 weeks to go to Mobile World Congress 2014, it's time to start RSVPing… For the past several years, I've assembled a list of the best open networking events and parties at Mobile World Congress. Below is my list for 2014. To read it in larger format or download, visit this document on Google Drive.  Most of these events are free to attend and open to all, but you'll need to RSVP.
To download any of these events to your calendar, visit our Events calendar.
If you've got a public event that you'd like me to add to the list, please drop me a line.
If you'd like to meet me to discuss a potential consulting project or explore a partnership my clients, Alminder Inc. (maker of Mynd – Smart Calendar & Meeting Scheduler) or AgeCheq Inc. (a COPPA compliance ecosystem serving the needs of both app developers and parents) get in touch. Please also check out my client VentureBeat's upcoming mobile events: MobileSummit & MobileBeat 2014)