April 23, 2013 by
Lisa Oshima
|
Developers
,
Google Glass
,
Mobile
I am one of the lucky first people to have the opportunity to buy the beta version of Google Glass, after registering as a "Glass Explorer" at Google I/O 2012. Last weekend, I went to Google's headquarters in Mountain View, California and picked up my Google Glass…
Pick-up was an event to remember…  I was allowed to bring a +1 along to my appointment, and I brought my husband.  We arrived at the Googleplex at 11:30am on Saturday for our appointment and were greeted by an enthusiastic group of Googlers from the Glass team, who assigned us a "Glass Guide" to help us through the pick-up process.
The first step was to pick a color.  There were a handful of colors to choose from, and I picked "shale," a subtle grey.  From there, the unboxing began.  I documented the experience using my Sony Xperia Z… I'm looking forward to using Glass for my next gadget unboxing…
I was impressed by the design not only of Google Glass but also of the packaging, which was beautiful. In addition to Google Glass Explorer edition, Google gave away two sets of bonus shades – polarized sunglasses and clear lenses, seen below…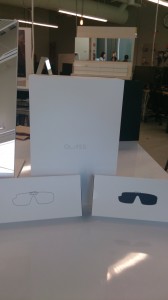 Here's a play by play of the unboxing…
Step 1: Opened the box: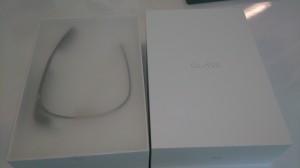 Step 2: Lifted the velum cover to see the anatomy of Glass: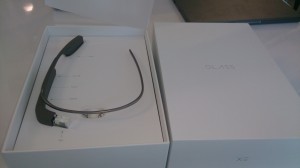 Step 3: Lifted the anatomy description of Glass…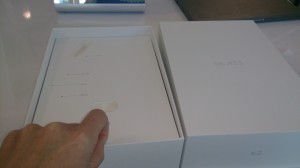 Below, there was a grey, draw-string, Google Glass case. It's made from a felt-like fabric, which surrounds a hard shell that protects the device.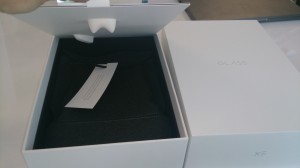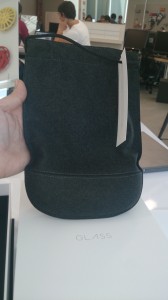 Step 4: The accessories – charger, cable and nose pads (in case Glass adjustment is needed) sat below the case: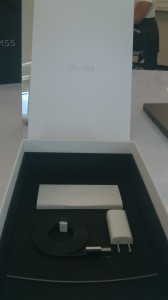 Step 5: Opened the sunglasses shield packaging, pulled it out of its grey, felt-like, fabric pouch and slid it onto Google Glass: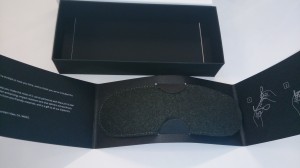 Below is a picture of me trying my Google Glass on for the first time. At this point, I hadn't yet learned to take a picture with Glass, so I took a 'selfie' with my mobile phone insted: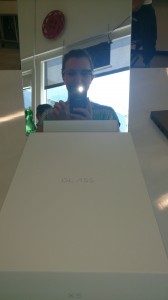 The Glass Guide adjusted Google Glass to fit my face by bending the metal wires into place and selecting the correct sized nose pads for my face, assuring comfort and ease of viewing. I was impressed by the construction of Glass… The titanium frame is amazingly light yet sturdy, and adjusting Glass was straightforward. The accessories are beautifully designed as well.  Here's how Glass looks inside its case: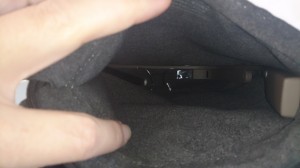 The Guide then walked me through the basic gestures and voice commands of Google Glass… Tap once to initiate the device and/or make a menu selection. Brush your finger down to "go back". Brush your finger forward/back to scroll through options. It was easy to get the hang of things.
The Glass team was extremely hospitable. They let both of us try on the various colors of Glass and even offered us drinks (you name it – water, soda, beer, or champagne) and pizza.  The end of the appointment ended with a tour of the Google campus and the obligatory photo of Jelly Bean and its predecessors in front of the Android building.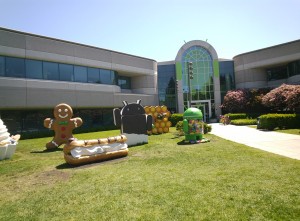 It's been three and a half days since I picked up Google Glass, and I've been wearing it most of the time since.  It's still early days for Google Glass, but I'm optimistic about where this technology will go with a strong developer ecosystem behind it.  I'm brainstorming product ideas and looking for developers to partner with on Google Glass projects.  If you're a great developer and are interested in building something cool together, or if you're a start-up that needs help bringing your Google Glass idea to market, please email me to introduce yourself.