September 1, 2011 by
Lisa Oshima
|
Developers
,
Mobile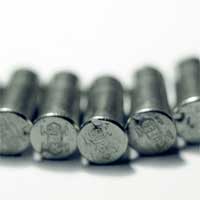 Its been a huge couple of weeks in mobile… It started with Google's acquisition of Motorola Mobility on August 15th (its largest to date).  That was followed by HP's announcement on August 18th that it is canceling its Palm line of WebOS-based hardware.  The big news continued into week with Steve Jobs's resignation as CEO of Apple on the 24th.  Looking back on the 10+ years I've spent in mobile, I can't think of a more noteworthy two weeks for the wireless industry.  With so much going on, I'm pulling my blog out of its brief hibernation to comment on the state of the mobile industry and what the latest events mean for the future.
The last two weeks have been made even more interesting in the context of the last couple of months. In particular, Nortel's patent auction back in early July fueled an already competitive landscape for intellectual property.  Nortel auctioned 6,000 patents, and many of the big players in mobile entered the auction, hopint to obtain ownership of IP silver bullets.  The patents ultimately sold to a consortium of buyers: Apple (NSDQ: AAPL), EMC, Ericsson (NSDQ: ERIC), Microsoft (NSDQ: MSFT), Research In Motion and Sony (NYSE: SNE).  Notably missing was Google, which offered $900 million for the patents but was beaten by the consortium, which paid a whopping $4.5 Billion.  Why were so many companies willing to pay so much for Nortel's patents?  Owning good patents makes it easier to defend yourself against lawsuits…

These days, it's difficult if not impossible to build your own mobile OS from scratch, given the litigious landscape around smartphone IP.  Google acknowledged that a big reason why it is acquiring Motorola Mobility is to bolster its patent portfolio and therefore position in the market.  As the Wall Street Journal reports, the deal not only puts Google in the hardware game, it also "gives the search giant a trove of more than 17,000 patents to defend itself against a rash of lawsuits against its Android software—which powers more than 150 million devices world-wide, including Motorola's line of Droid smartphones."

Other companies that are trying to build their own OS from scratch like Mozilla (which also plans to – at least initially – use parts of Android like the kernel and device drivers inside its OS) may find competing in the mobile landscape difficult because its so litigious.  A recent ComputerWorld article cites Florian Mueller, an independent patent analyst and blogger who, discussing the potential of Mozilla's new mobile OS "Boot to Gecko" (B2G) said:
"It's hard to write a competitive smartphone operating system or application without infringing on many patents…It's possible that the Mozilla Foundation thinks a non-profit is less likely to be the target of patent infringement lawsuits than a company, but Mozilla is a deep-pocketed foundation and the smartphone space is so litigious that I don't believe Mozilla's software will be spared." 
This is a good example of why acquiring patents and owning IP is so important in the smartphone game.  When Google acquired Motorola for $12.5 billion (that's a premium of 63% to the closing price of Motorola Mobility shares on Friday, August 12th), it did so for several reasons – one of the biggest the acquisition of patents  This move is one of the boldest in mobile history, but executing won't be easy. 
By buying Motorola Mobility, Google gains a ton, but it also risks alienating other Android licensees, who are competing with Motorola Mobility for market share. While other OEMs aren't publicly vocalizing concerns, I expect that plenty of OEM executives that bet on Android are beginning to discuss how to hedge their bets. In the analysts' conference call post announcement, Andy Ruben from Google said that he talked to the top 5 Android licensees the day before the announcement, and they all showed "very enthusiastic support" for Google's acquisition of Motorola Mobility.  Since these companies have a ton of money invested in Android, it doesn't benefit them to say anything negative about the acquisition… Doing so could negatively impact the sales of products they already have in the market. Also, the acquisition is likely to help existing licensees in some ways because it strengthens Google's patent portfolio and could shield licensees from patent disputes. Existing Android licensees probably aren't looking to dump Android over the acquisition, but they're likely looking for a diversification strategy…  Whether or not HP, Microsoft, Mozilla, or others become the beneficiary remains to be seen.  What is very clear is that the mobile ecosystem has and will continue to evolve through the acquisition of strong IP.
Beyond patent acquisition, Reuters reports that there are also tax breaks for Google, thanks to some of the losses Motorola Mobility has had:
The tax benefits of the deal make what was a good deal into a great deal," said Robert Willens, a New York accounting and tax expert. He estimated that through the acquisition, Google can expect to reap $700 million a year in tax deductions from future profits each year through 2019. Google also will be able to immediately reduce its taxes by $1 billion due to Motorola Mobility's U.S. net operating loss, and by a further $700 million due to its foreign operating loss, he said.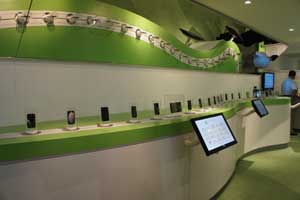 The Motorola Mobility acquisition is not only about IP and taxes, it's likely also about developing well integrated hardware and software – not just for mobile devices but also for TV set-top boxes. And, it's about finding a way to maximize adoption, user experience and revenue – not just of Android but of Google's other products and services.  To get massive adoption from the outset, Google offered Android as a "free" and "open" OS, and tons of OEMs jumped on board.

Just this year, at Mobile World Congress, it was amazing to see just how many OEMs have adopted Android, and how many Android phones and tablets are in the market (picture left). There are some amazing Android devices out there, (and I hate to say this because I love Android), but none is as well polished as the iPhone. Why? It is difficult to have seamless hardware and software integration when one company owns hardware and another owns software. 
Google enticed a ton of companies to use the Android OS, which accelerated distribution but didn't do much for seamless integration. By buying one of it's closest (and best) OEM partners, Google will have the potential to ensure a seamless interaction between hardware and software, and they'll be able to hold the other Android licensees to a higher standard.  There's nothing like competition to fuel innovation and creation of great products. What's more, Google will have Motorola Mobility's set-top box division, which should mean that hopefully Google TV gets a whole lot better. 
As seen with the iPhone and iPad, tight integration between hardware and software is important when creating great products.  In 2010, Motorola Mobility's CEO Sanjay Jha said: "I've always felt that owning your OS is important, provided you have an ecosystem, you have all the services and you have an ability and the scale to execute on keeping that OS at the leading edge. And I continue to believe that at some point, if we have all of those attributes, that owning our own OS will be a very important thing."  Google certainly has all of these attributes.  And, I can't help but think that the Google executives behind this acquisition reached the same conclusion as Jha and paid close attention to their closest competition (Apple) and what happened in smartphone history.
Thinking about what Google's done right with this acquisition, I'm reminded of what what went wrong at a former smartphone giant, Palm…  In 2003, Palm announced that it was spinning off it's software division, into a new company called PalmSource, and it was re-branding the hardware side of the business PalmOne.  It also bought  its biggest hardware rival, Handspring.  The press release read:
PalmSource emerges as the premier operating-system platform company in the handheld industry, better able as an independent company to attract new and varied licensees and to further build the Palm Economy," said Eric Benhamou, chairman of PalmSource and palmOne. "palmOne emerges as a stronger leader in mobile computing and communications, better able to address customer needs with the broadest portfolio, widest distribution channels and the most-experienced leadership team in the industry.
Palm needed to get more people using smartphones to increase market share. One way to do that was to try to broaden the appeal of the PalmOS by allowing other OEMs to to offer new flavors of Treos running other OSes. Unfortunately for Palm, this strategy didn't work.  Over time, the newly formed PalmOne began to realize that in order to make great hardware, it needed tighter integration with software.  Meanwhile, PalmSource kept slipping its dates to deliver new versions of the PalmOS.
PalmOne added more and more software engineers to its team to try and breath new life into the old PalmOS.  When that didn't work, PalmOne partnered with Microsoft to deliver several Treos running Windows Mobile, and it also began working on a new OS of its own.  Between 2003 and 2009 there were a ton of re-shuffles and changes in strategic direction including: the launch of several low-volume sellers, a short-lived partnership with Microsoft which saw the Launch of several Windows Mobile 5 and 6 based Treos, a re-branding exercise in which "PalmOne," re-claimed the name "Palm," and at least one major failed product launch.  All of these re-shuffles ultimately contributed to Palm's inability to keep up with RIM, Apple, and Google.
At one point, Palm/Handspring CEO Donna Dubinsky acknowledged that the re-shuffles took "critical resources and attention from product development." Dubinski also called the spin off of PalmSource a "huge strategic error."  She went on to say: "As RIM, Apple and Palm all have demonstrated, these devices need to be highly integrated hardware and software developments in order to optimize the user experience."... "When Palm no longer could advance the OS, and had to create a new one, it lost several years."  By the time the first WebOS devices launched, it was too little too late.  Google and Apple's 3rd party developer mind share and marketing power were overpowering. I hoped that when HP bought Palm that they would turn things around at Palm and offer Apple and Google a run for their money.  Instead, they got bogged down in their own internal bureaucracy (and much much more, as recounted in this Wall Street Journal article). 
So, what's next?

Palm:
When just days after Google announced the Motorola Mobility acquisition, HP announced that it is going to "discontinue operations for webOS devices," and "continue to explore options to optimize the value of webOS software going forward,"  I couldn't help thinking the timing wasn't a coincidence.  I suspect that as I type, someone at HP is shopping the WebOS –  either trying to sell it (treasure trove of patents + WebOS) to Apple, Microsoft, Google, etc. or to get Android OEMs to use it.  Whatever happens, I hope that Palm's patents go to a good home – one that leverages them to push the mobile ecosystem forward, has the hunger to make it succeed, and invests and participates significantly in the mobile ecosystem in a way that HP has not. HP/Palm:
Google:
It remains to be seen whether Google will hold onto Motorola Mobility and focus on hardware and software integration, or whether they it take what they can from it and spin it back out as a new company. I suspect they'll do the later.  If they had planned on holding onto it for the long haul, I'd suspect they would be integrating the business, rather than running it as a separate company.  My best guess is that Google will:
take advantage of the tax benefits that the acquisition creates

incorporate Motorola Mobility's patents into Google

Offer Android licensees a perpetual, worldwide licenses to use those patents when used in Android devices

Learn as much as it can from Motorola Mobility about how to best integrate hardware and software, developing a few amazing devices that are as good, if not better than iPhone and demonstrate market leadership

Spin Motorola Mobility back out – selling it to the highest bidder or offering it to shareholders.
Doing this would reduce the potential for friction between Google and its licensees, and in my opinion, spur on continued mobile innovation.
Apple:
Steve Jobs' resignation, while sad, doesn't change Apple's growth trajectory.  Apple has great innovators and strong leadership inside… As long as they continue to hire great people and don't get caught up in the kind of bureaucracy that's plagued other companies, they'll keep innovating. That said, being a popular mobile OEM is like being a rock star, you're only as good as your last hit. That's why developing and acquiring the latest and greatest mobile IP is the biggest key to market domination.
Microsoft and Nokia:
Nokia knows how to make great hardware. Microsoft knows how to make enterprise-grade software.  Neither has been doing a particularly good job of articulating their respective value in recent years.  Fingers crossed, Nokia won't get bogged down in its own re-org woes, will surprise its critics and come out with a great device running Windows Phone. In the world of mobile, stranger things have happened.

RIM:
Despite losing market share, RIM still has a loyal audience of users. It needs to get a great new product to market and jumpstart its developer efforts in order to compete against Apple, Google, and Microsoft / Nokia in the long run. I hope that RIM rescues the WebOS from HP. If anyone can put the WebOS to good use, its RIM. And, since like Apple, RIM likes controlling both hardware and software, they're the most likely company to benefit from the acquisition of WebOS… It's a developer friendly, web-based OS that needs to be owned by a company that knows how to build great hardware and drive sales (two of RIM's strongsuits).