March 29, 2011 by
Lisa Oshima
|
Events
,
Mobile
,
Uncategorized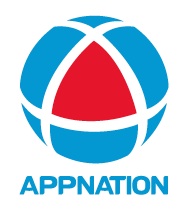 Socialize Mobilize is a media partner for the forthcoming APPNATION conference in San Francisco, CA. on April 27-28, 2011.  Socialize Mobilize readers receive 25% off full conference registration by using code APSM25.  I hope to see you there… Here is more information on the event:
APPNATION is an ambitious and bold thought leadership conference and exposition focusing exclusively on the burgeoning consumer applications revolution and global app economy.  The second annual APPNATION event will be held April 27 – 28 at the Moscone Convention Center in San Francisco and will feature speakers and exhibitors from leading companies from across the app economy including Digital Chocolate, Marvel Entertainment, Jumptap, Nielsen Mobile, Sequoia Capital, WIP, Fox Broadcasting, Greystripe, Norwest Venture Partners, Wall Street Journal and dozens of others.
Developers – Submit your app and have a chance to pitch at the AppCircus@Appnation on April 27th! AppCircus is powered by dotopen, and is a unique global traveling showcase of the most creative and innovative apps presented by their creators during some of the most influential international events in mobile/web. AppCircus is open to developers, startups and any other organization and offers each participant a chance to get a nomination to the annual Mobile Premier Awards at Mobile World Congress.
Visit http://appcircus.com/event/appcircus-appnation for full details, rules and submission information. Deadline for entry is April 17th.