September 9, 2010 by
Lisa Oshima
|
Advertising
,
Events
,
Mobile
,
Monetization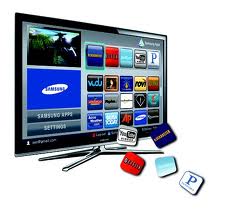 Last week, I attended Samsung's Free the TV Developer Day in San Jose, California.  It was a well-organized, day-long event focusing on Samsung Apps technology and app development.  All the talk of "smart TVs" got me to thinking about the future… Is Internet TV and apps the next big thing for developers?  If the attendees at the Samsung event are any indication of the opportunity, signs point to yes.
The keynote speaker was  Pandora Founder, Tim Westergren, and there were other headliners as well including Chuck Pagano, Executive Vice President of Technology at ESPN and (my personal favorite), The Woz (Steve Wozniak), co-founder of Apple.  It was amazing to see how many attendees at the Samsung event came from big-name internet and mobile companies…  TV seems to be the next frontier for content distribution and monetization.
The highlight of the Samsung event for me was meeting The Woz, who spoke on stage in a fireside chat about the opportunity of internet-connected TV (note: It was interesting to see him speaking on stage about Samsung TV rather than Apple TV, but Samsung is a key partner of his current company, fusion-io.)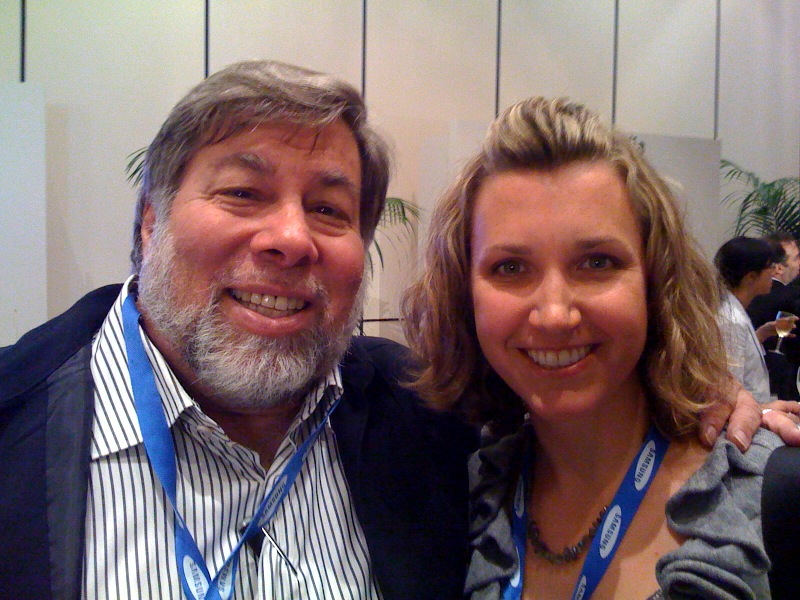 The second highlight for me was winning a Samsung Blu-Ray player.  It's loaded with Samsung Apps, the app store for your TV.  I see a lot of potential for internet-enabled TV and apps, and it's been fun trying new apps on my TV.   At this point, the app selection is limited, but the apps that are on Samsung's Smart TVs are fun and include many of the popular web properties – Hulu, Pandora, Netflix, Facebook, and more.  I wish there was a built-in internet browser and a full keyboard included with the product, but even without those features as an early effort, it's pretty good.
Samsung Apps is one of several technologies that is getting me very excited about the potential for internet connected, app enabled TVs.  The other internet-TV technologies I've seen include: GoogleTV, Boxee, Yahoo Connected TV, AppleTV, Sony Bravia Internet Video platform, etc.  Some of these products focus purely on apps, while others combine apps and internet browsing (which for me is a must-have feature for any internet connected TV that I buy in the future).
There will be a big distribution opportunity for developers and content providers via TV, but it may not necessarily be through apps.  There is a lot of fragmentation in the TV apps market, and monetization of apps will prove difficult, unless one of the companies in this space dramatically rises above all others and provides a robust app distribution and monetization platform (Google in particular is making a big move in this space thanks to it's existing Android efforts).  Regardless of how the TV app ecosystem evolves, there is a growing opportunity is emerging for developers to create TV-optimized websites and monetize through subscriptions and/or advertising.
I look forward to seeing how the TV industry continues to evolve and converge with web and mobile – particularly over the next 24 months.